In the history book of the fashion industry, you will find various iconic styles, looks, and eras that have become a major inspiration for designers and people. One such era is the 70s Disco fashion which started around the 1970s. We all need some dresses or statement pieces to wear to a club or a party, well, this trend is all about fancy dressing to a disco bar. This is the greatest of all (GOAT) fashion trends ever existed and it has inspired people around the globe.
Detail of the 70s Disco fashion:
This trend is an amalgamation of hippie, funky, and party fashion. The disco trend started for dressing up for parties at clubs and discos as called back in the days. This fashion emerged as a source to express oneself and dress according to their personality, especially for women. At this time, in the '70s, people styled themselves as they wanted to without any restriction as it was liberating. This trend is a crazy mix of funky prints, colors, and over-the-top silhouettes. You must have seen a record-breaking old movie, Saturday night fever, where John Travolta wore various disco outfits for dancing and enjoying. You can say that this fashion is quite tacky according to today`s taste, but trust me this trend still is alive in many ways, maybe with some tweaks though. let`s have a look at some iconic outfits of those times.
Revisiting this 70s Disco fashion trend:
There are many outfits and silhouettes, prints, accessories, and hairstyles which will forever stay iconic from this period. Whenever there is a mention of Disco, A man with an afro wearing a silver jumpsuit with a studded belt comes to our mind. Well, the sequin dresses, silver, and golden shiny fabrics were in at the time and specifically for disco attire. The clothes were not so tight and not so loose, they fit just right.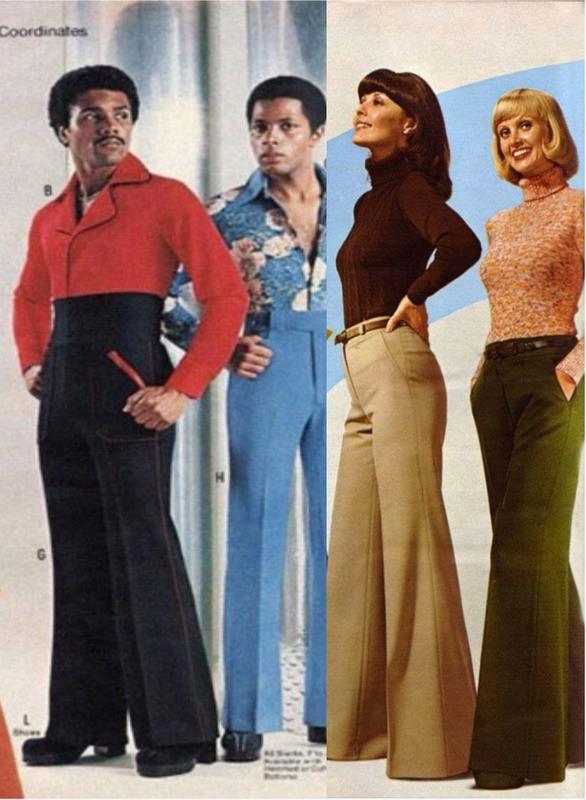 However, some specific silhouettes were intensively used in Disco fashion such as flared pants, collars, cowl neckline, etc. Outfits like a sequenced jumpsuit, fur, spandex tops, super stretchy leggings, bra tops, bellbottoms, and satin dress. If you think that Hot pants are this generation's thing, then you are wrong. These hot pants were the talk of the town and a staple at disco nights. Prints like polka dots, floral, stripes, anything bold and funky was part of this trend. Hairstyles and accessories were also distinct in the 70s such as a disco afro, bangs, perm, and heavy layers. 70`s disco outfits are always paired with heavy belts, jewelry, and platform heels.
Also visit: Baggy Aesthetic: Way of showcasing your style
Conclusion:
This trend has always been about showing yourself out in the world and dressing your best. However, people don`t dress like this anymore except on Halloween, but you will always find trends like polka dots, flared pants, sequin jumpsuits, and hot pants resurfacing. If you are really interested in this style of fashion then you can follow designers like Halston, a famous designer from back in the days who used to dress up all the Hollywood darlings and personalities like Bianca Jagger who was the style diva of the 70s disco trend.
Also Read About: Summer Of Love Shawn Mendes: Song Lyrics, Video on Pinterest