Arunabh Kumar is a web series director from India. Kumar founded The Viral Fever, an entertainment source dedicated to engagingly presenting social issues. Arunabh returned to TVF as a Mentor after a three year hiatus. Kumar worked as an assistant director on the film Om Shanti Om.
Arunabh Kumar Physical Appearance
Arunabh stands 5 foot 10 inches tall & weighs approximately 82kg. Kumar's hair and eyes are both black. Arunabh's nationality is Indian, and he was born under the sign of Sagittarius. Arunabh enjoys singing and dancing in addition to acting.
Arunabh Kumar Early Life
Kumar was born in Muzaffarpur, Bihar, on November 16, 1982. His parents desired for Arunabh to receive a better schooling and relocated to another metropolitan area to do so. They relocated to 7-8 cities before settling in Jaipur, Rajasthan. Arunabh attended the 'Vidyashram school of Vidya Bhavan' in Jaipur. Kumar then moved to study at the IIT JEE. Arunabh Kumar passed this exam and was admitted to the IIT, Kharagpur, to pursue a B. Tech Degree.
Arunabh Kumar Career
During his college years, Arunabh created a short film called 'Where is my mind?' based on the IIT spring fest. The film was essentially about students lurking in places, filming themselves working as well as playing at the festival, and then adding voice over. Following graduation, Arunabh was hired as an advisor in the United States Air Force. Arunabh then relocated to Mumbai to test his luck & communicated with IIT Mumbai's creative minds.
One of Arunabh's subjects was image processing, and he thought it might be related to VFX that he could use in movies. Arunabh then demonstrated his abilities as an associate director on the blockbuster film 'Om Shanti Om.' In this film, Arunabh worked alongside Farah Khan. His work received a lot of attention, which led to him working in 'Delhi Belly.' Arunabh attempted to make corporate films in 2010, but was not successful. In 2011, he began work on 'Rowdies,' a parody of the reality show 'Roadies'. Arunabh had already worked in the industry for 4.5 years at this point. In 2012, Arunabh finally released his video 'Rowdies,' which received widespread acclaim. Today, Arunabh's videos have over 10 billion views, and the score is growing by the day. Kumar truly is an inspiration to young people who want to make a difference in their lives.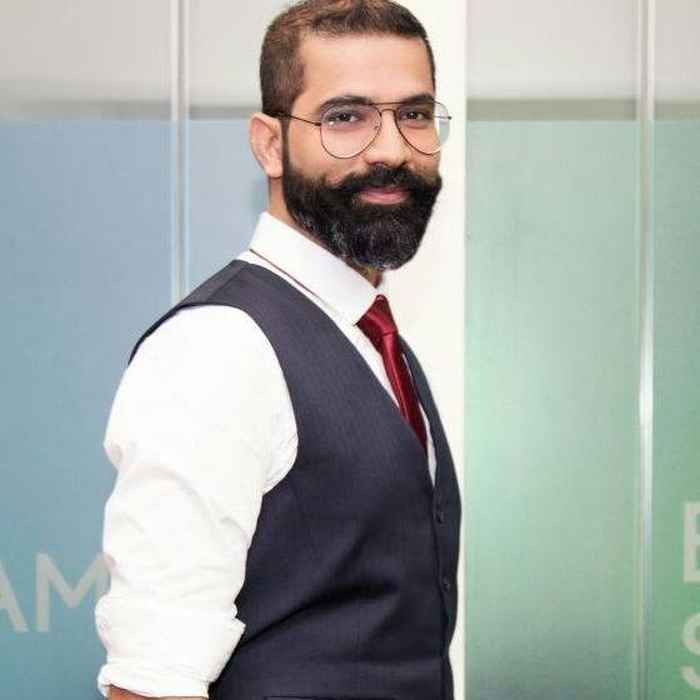 Arunabh Kumar Controversies
After an anonymous post titled The Indian Uber, or TVF, was published in 2017, and over 50 women accused Arunabh of sexual harassment. On the basis of a third-party complaint, a Mumbai-based lawyer filed a FIR against Arunabh in March 2017. Arunabh Kumar resigned as TVF CEO on June 16, 2017, after being accused of numerous harassment cases.
Trivia
Arunabh Kumar has received numerous awards, including The Economics Times '40 Under Forty' List in 2016, Fortune Top 40 Under 40 List in 2015, GQ's list of 'Most Influential Young Indians in 2015, 'Entrepreneur List of ten Geniuses Redefining Creativity' in 2016, Man's World Men of the Year in 2014, and 'Newsmaker of the Year' in 2014.
Also Read About: Mala Salariya Bio, Age, Wiki, Height, Career